Natural grass lawns are always plagued with problems. From weeds to dead patches, it's hard to be frustration-free. But there is a way to fix these issues by installing Estate Greens synthetic turf.
Estate Greens landscaping solutions are available to homeowners through a free, consulting designer. The synthetic grass is installed by professionals who know artificial turf lawns and are able to customize your lawn to your needs. And, artificial turf products and installations from Estate Greens are problem-free. You won't face issues with weeds, dead or brown patches or anything in between.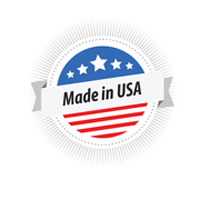 In addition, Estate Greens get is right the first time for customers and checks in afterward to make sure you lawn stays beautiful and functional. This saves you the time from working on these problems and saves you money, the additional funds it requires to treat natural grass and grass problems.
Synthetic turf is relatively free of issues that can prevent you from truly enjoying your lawn. A nice factor is that many of your neighbors will never know the difference. That's right; artificial lawn grass looks and feels like the real thing. They will be jealous of the beauty without the work, but may not recognize your lawn as a high-quality synthetic grass.
Not only does Estate Greens fake turf have few issues while looking as natural as possible, but it also:
Is accessible.
Is soft, comfortable and plush to the touch.
Is low maintenance.
Is green and environmentally friendly.
Is safe.
Is clean no dirt or mud.
Has superior drainage capabilities so there's no standing water.
Is customized for you and your needs.
Don't continue to find temporary solutions fix the issue by installing Estate Greens synthetic lawn grass and leave the stressful problems behind. Call the professionals at Estate Greens today for a quote.